Learn anything you need,
for good

. Download nudge!

Geography? Literature? History? Business Clients? New Products Portfolio? Take a Nudge!

Start now!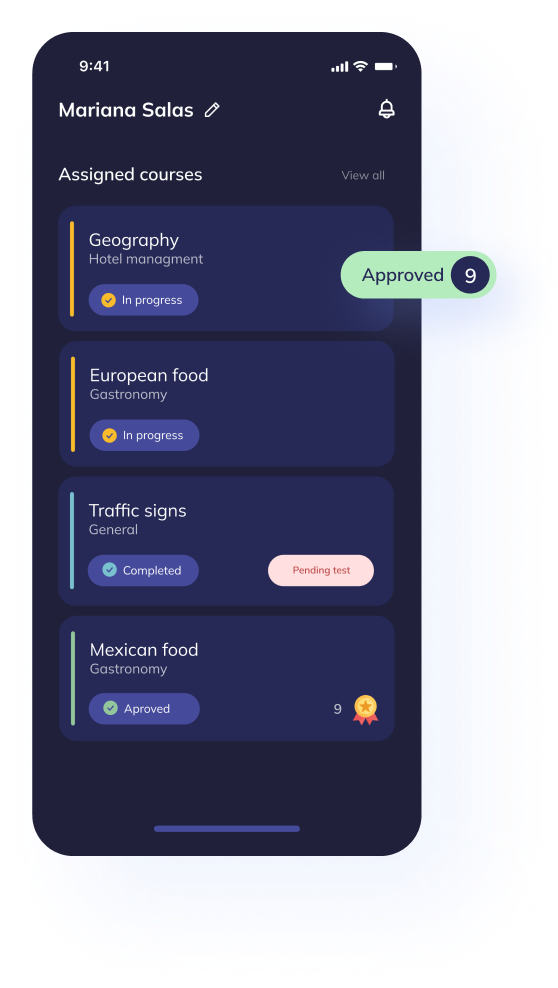 Need your team to learn new things?
Create a nudge course for them
Designed to help you make your team catch up with new clients and operation processes. As a team leader, you will be able to monitor their progress.
You can choose your teams' learning schedule, assign them specific courses and set up their notifications' frequency.

You will be able to know the learning status and progress of each team member.

You will be notified when your team has completed their assigned courses and see their individual results.
Courses Available

US Presidents

We created this course to learn for good all the presidents of the United States, from the 18th century to the present.

$ 3500 USD

Available Course

Introduction to Foreign Commerce

Course developed for 10X Ventures to address the basic concepts of Foreign Commerce. Main student target: CEOs of startups within the portfolio of 10X Ventures

$ 5000 USD

Courses Available

Capital Cities of Europe

Learn all the capitals of Europe for good! Complete this course and you will have learned the capitals of Europe for life.

$ 1000 USD

Tailor-made course for Eagle View Investing S.A.

Financial Analysts Orientation

This course was designed by Eagle View Investing to welcome and train new employees for the Financial Analyst position. The course takes a brief tour of the history of the company and shares best practices in financial research that are key for the company.

$ 9500 USD

Tailor-made course for Trade Academy LLC

Intrapreneurship Best Practices

This course was designed by Trade Academy to share good practices to its collaborators when it comes to intrapreneurship.

$ 4900 USD
We are here to Help You!
Frequently Asked Questions
Recent neurocience studies showed that attentive repetition is key for neural pathways to increase in size and availability. Nudge takes advantage of this insight and is designed to let the student learn the natural way by accurately asking relevant questions. Only when each question is fully learned, Nudge allows the student to take the exam.

Easy! You can either choose between the courses available or create your own tailor-made course. Once you have chosen the best option for your company, you can send us the list of students that will take the course so that we can invite them to start their Nudge experience. Nudge works only by invitation.

Of course! Nudge is the most effective way to help your collaborators or students improve their performance. Our platform offers you the possibility of creating tailor-made courses that adapt to your company's specific needs.

Nudge is specially designed to offer you an overall tailor-made experience. Our platform allows you to create your own courses, with the specific content that you need your collaborators or students to learn for good.